July 2000
CCH ACQUIRES TAX SOFTWARE FROM ARTHUR ANDERSEN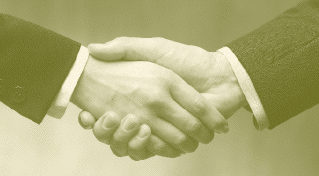 CCH Tax Compliance, a leading provider of professional tax compliance software, recently purchased the software and other assets of APlus Tax from Arthur Andersen LLP.
In addition, CCH said that Arthur Andersen has signed a multiyear licensing agreement for use of CCH's ProSystem fx Tax software throughout its tax practice offices. Arthur Andersen says it will continue to support 1999 APlus Tax customers through the terms of their original agreements and both organizations will assist APlus Tax customers in the transition to CCH ProSystem fx Tax.
Terms of the sale were not disclosed. In addition to Arthur Andersen, APlus Tax has approximately 3,000 customers, primarily mid-size U.S. accounting firms.
Arthur Andersen also recently announced a shift in strategic focus in its corporate tax solutions and custom solutions business areas that involves an agreement with Jackson Hewitt Inc., the tax-preparation services subsidiary of Cendant Corporation. Under the new agreement, Jackson Hewitt will develop a custom tax preparation application for the Arthur Andersen divisions. *
---
---
---
The CPA Journal is broadly recognized as an outstanding, technical-refereed publication aimed at public practitioners, management, educators, and other accounting professionals. It is edited by CPAs for CPAs. Our goal is to provide CPAs and other accounting professionals with the information and news to enable them to be successful accountants, managers, and executives in today's practice environments.
©2009 The New York State Society of CPAs. Legal Notices
Visit the new cpajournal.com.