Edgar Gee, Jr., Michael J. Knight, and Willis Jackson received the Max Block Award for the most outstanding CPA Journal article on May 9 at the NYSSCPA's Annual Election Meeting and Dinner.
When Knight accepted his award for the December 1999 article, "Independent Contractor or Employee: How the Process Works Today," he read a poem he had written especially for the event. Afterward, Knight said, he was both surprised and honored when Karen Rosenthal, who was attending the dinner, congratulated him and told him that his acceptance speech was particularly fitting because her grandfather--the award's namesake, Max Block--wrote poetry himself.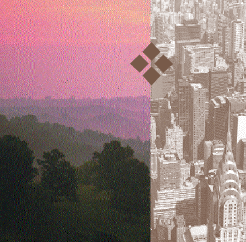 Knight's poem follows:
*
Edgar Gee is a friend of mine.
1992 was the year he burned the line
To discuss with me his famous case,
Smokey Mountain Secrets he whispered,
Cutting to the chase.
Years later with victory complete,
I wanted him to share his feat
Of winning the largest case of its kind.
In San Diego he was wined and dined.
We've formed a team you might say,
Willis, Edgar, and this other CPA.
Articles, cases, books and more,
All to win the independent contractor war.
We're honored and humbled,
And for boys from the South,
Coming to New York
Beats hanging with confederate roustabouts.
When you give one-hundred percent,
You usually get more in return.
Thank you and God bless.
With that I'll adjourn.
*
By Michael J. Knight
That other CPA
That other CPA