May 1999 Issue
IMA LAUNCHES NEW FLAGSHIP PUBLICATION
The Institute of Management Accountants (IMA) has launched Strategic Finance, a 100-page monthly magazine for financial and accounting professionals. The magazine will be the IMA's flagship publication, focusing on original articles, analysis, and professional advice. Management Accounting, IMA's monthly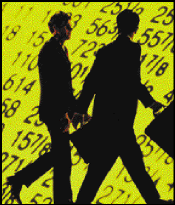 publication for the last three decades, will be repositioned as a quarterly journal focusing on scholarly topics.
"Strategic Finance reflects the new role of the accounting professional as business strategist: planning innovations, growth strategies, and long-term profitability," said Richard M. Swanson, publisher and IMA executive director. Kathy Williams, previously editor of Management Accounting, will serve as editor of the new magazine. Robert Randall, a former editor, will become assistant publisher.
The new magazine will sport a different look from its predecessor, promising a contemporary feel and the use of photo-illustrations. Topics emphasized will include global operations, new technology, and profiles on agents of change. The magazine will be available to IMA members and to subscribers for $135 annually. *
---
---
---
The CPA Journal is broadly recognized as an outstanding, technical-refereed publication aimed at public practitioners, management, educators, and other accounting professionals. It is edited by CPAs for CPAs. Our goal is to provide CPAs and other accounting professionals with the information and news to enable them to be successful accountants, managers, and executives in today's practice environments.
©2009 The New York State Society of CPAs. Legal Notices
Visit the new cpajournal.com.