March 1999 Issue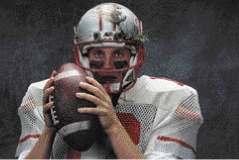 SIGNING BONUSES: HERE TO STAY? OR NOT THE ONLY WAY?
By Edward Fleischman, president,
The ExecuSearch Group
The signing bonus was once exclusive to superstar athletes and big-time business executives. In just a few years, the practice of paying signing bonuses has spread dramatically, and the bonus is now expected by accountants. Several recent articles in national publications have confirmed--and perhaps even exacerbated--the trend, to the point where the original purpose and meaning of the signing bonus has been lost and its effects diminished.
According to these stories, just having a degree from a quality institution is enough reason for a candidate to demand a signing bonus from a prospective employer. Paying signing bonuses to qualified, experienced accountants is a useful solution to the profession's current personnel problems. But signing bonuses are not a panacea, and already we can see their negative byproducts.
The Bigger Picture
It's no secret that there are many threats to the stability and quality of accounting firms who struggle to preserve their middle-level staffs. In addition to facing a brain drain as potential stars leave for the greener pastures of investment banking, smaller firms face the loss of CPAs to the Big Five's consulting practices. While the situation is trying, it is only exacerbated by ignoring reason in the hunt for talent.
Accounting firms used to have their pick of qualified employees at equitable entry-level salaries, and the career path for a young accountant looked promising and rewarding. Today, not only is the compensation for investment bankers luring young talent away from accounting firms, but the vocation is uniquely compelling to this generation. And, the growth in investment banking shows no signs of slowing--almost assuring a scarcity of inspired accountants in the near term.
That's why the signing bonus is out of control, disrupting the salary structures of both big and small firms. A firm attracts quality candidates from a competitor with bonuses in order to replace their own staff that have been lured away by bonuses. This truly is a wicked cycle--damned because your salaries are out of scale or damned because you wouldn't bend on the bonus issue. In a seller's market, no one can blame human resources professionals for protecting their firm's ability to serve its clients.
A Few Suggestions
While there is no easy solution--in fact, the ideal solution might result in an evolutionary restructuring of the profession--there are a few guidelines that can be helpful:
Multiple Bonuses. In addition to the signing bonus, some companies are offering performance bonuses to retain quality talent. Seen as a stopgap for the present market, this is an expensive but effective proposition. However, these bonuses cannot completely replace raises.
Work Variety. One way to avoid the mass movement among firms is to give employees more challenging and interesting assignments. Accounting firms might establish a rotation that would give every employee the opportunity to work in both an auditing and consulting role. Offering a more interesting and important role in the firm may stanch the loss of talent to fields like investment banking. Eventually the tactic of varying job responsibilities will require compensation that is commensurate with an employee's value.
Temporary Employees. For many reasons, a larger part of the work population is seeking temporary employment. Family responsibilities and lifestyle issues lead many quality people to prefer flexible employment contracts. Rather than pay bonuses to mediocre candidates, it may be wiser to balance a staff with temporary employees who have a far more modest impact on salary structure and overhead, yet may perform just as capably. Seemingly less-than-promising temporary employees often prove themselves more attractive as full-time employees, and this conversion typically happens without a bonus. *
---
---
---
The CPA Journal is broadly recognized as an outstanding, technical-refereed publication aimed at public practitioners, management, educators, and other accounting professionals. It is edited by CPAs for CPAs. Our goal is to provide CPAs and other accounting professionals with the information and news to enable them to be successful accountants, managers, and executives in today's practice environments.
©2009 The New York State Society of CPAs. Legal Notices
Visit the new cpajournal.com.