December 1998 Issue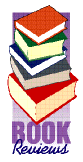 BOOK REVIEW: ADVANCES IN ACCOUNTING INFORMATION
SYSTEMS, VOLUME 6
Edited by Steve G. Sutton (JAI Press Inc., $78.50)
Reviewed by Eric E. Cohen
Advances in Accounting Information Systems, Volume 6, is a collection of academic research papers and articles dealing with the relationship between accounting and information technology. The articles cover the spectrum of thought on accounting information systems, from the fundamental question of their very existence to the likely new areas for future development. Some articles are highly practice-oriented for those responsible for the communication of accounting data and financial statement presentation, while some are highly preliminary and of use mostly to academicians, serving only as the basis for future, more practical research.
The book has three major sections. Part 1 contains articles and a critique relating to information systems practice and theory. These articles include two statistical research studies and one highly philosophical approach questioning the implementation of technology in society. The first study covers the relative success of teams as opposed to individual contributions when developing an accounting system.
The other study examines how students' different learning styles affect their ability to grasp accounting studies. The third, highly philosophical treatise on the ethics of an accounting system will probably not be covered at the AICPA/Microsoft Partner's Conference. In this section, a helpful critique follows after each study to highlight the strengths, weaknesses, and application of each study. The white gloves come off in some entertaining and informative commentary.
Part 2 covers information systems and the accounting/auditing environment. While most of these studies lack the helpful companion comments of Part 1, they cover a wide range of topics, including expert systems, artificial intelligence in going concern evaluations, improving the presentation of financial information, and using graphs to distort the truth in financial statements. Many of these issues are highly relevant to practice and industry today.
Part 3 offers perspectives on information systems research. The first article discusses electronic commerce assurances services (like WebTrustSM) and discusses potential research opportunities. The second contribution supplements the first, with a discussion that highlights some emerging auditing issues. The author, Miklos A. Vasarhelyi, is one of the academic leaders in the arena of continuous, or online, auditing, a topic many believe will be vitally important in the near future. Because of the lack of standards or history in the electronic commerce assurance area, these articles show the way for academics to lead accounting practice rather than follow it.
Advances in Accounting Information Systems, Volume 6, has something to challenge almost any accounting-oriented reader. *
---
Eric E. Cohen is chairman of the Emerging Technologies Committee of the NYSSCPA. He is a technology coach at Cohen Computer Consulting, Rochester, N.Y., and can be reached at eric@computercpa.com.
---
---
---
The CPA Journal is broadly recognized as an outstanding, technical-refereed publication aimed at public practitioners, management, educators, and other accounting professionals. It is edited by CPAs for CPAs. Our goal is to provide CPAs and other accounting professionals with the information and news to enable them to be successful accountants, managers, and executives in today's practice environments.
©2009 The New York State Society of CPAs. Legal Notices
Visit the new cpajournal.com.